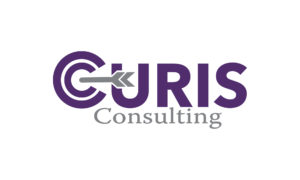 Read our official Announcement!
We are excited to introduce CURIS!  CURIS is a new line of extended consulting services which will operate independently of OSIS. These services are available to all types of healthcare organizations, with a discounted rate available to all OSIS Members. CURIS consultants will conduct business as OSIS dba CURIS Consulting and beginning Jan. 1, 2019 (estimated), CURIS will function independently as a subsidiary of OSIS.

CURIS consultants bring several decades of experience in the Health Center, PCA/HCCN, and healthcare industry and provide the expertise needed to help create clinical, operational and financial excellence.  CURIS consultants are EMR and HIT/HIS vendor agnostic as they guide clients through operational and clinical transformations.

CURIS Consulting offers a variety of services including, but not limited to:
Onsite and remote consulting
Practice assessments and recommendations (general health center performance and value-based care readiness)
Onsite intensive workshops (sample of topics: PCMH, Care Coordination, Data Strategy and Utilization, LEAN Six Sigma, High Performing Health Centers, UDS as a Management Tool)
Primary Care Association, Health Center Controlled Network, and Health Center speaking engagements
Tailored webinars
If you are interested in learning more about these services, please contact CURIS Consulting today at: info@curis-consulting.com
Meet the CURIS Consulting Team!
Shannon Nielson, MHA, PCMH CCE – Principal Consultant: Shannon has over 15 years of experience working with Health Centers, PCAs, HCCNs, and hospital-based practices. Shannon's specialized areas of focus include:
HRSA/FTCA Compliance
PCMH Recognition/Transformation
Practice Operations
Data Analysis and HIT/HIS Optimization
Quality Improvement
Value-Based Care Preparedness
Jennifer Calohan, RN, TQMP, PCMH CCE – Principal Consultant: Jennifer has over 25 years of experience in healthcare. As an RN, Jen has the ability to provide clinical expertise to practices. Jennifer's specialized areas of focus include:
Clinical Workflow
Quality and Process Improvement, Lean Six Sigma
HIT/HIS Integration
PCMH Recognition/Transformation
Data Analysis
Clinical Integration Implementation
Lynda Meade, MPA – Director of Consulting Services: Lynda has over 20 years of experience working with PCAs, HCCNs, and Health Centers. Having led one of the country's most successful HCCNs, Lynda's specialized areas of focus include:
HCCN and PCA grant compliance and program management
Data Strategy Development
HIT/HIS Vendor Selection and Optimization
Development of education and collaborative opportunities
HCCN/PCA Strategic Planning
Brittany Markus – Operations Manager: With over 10 years in client services, Brittany supports each of our consultants and will work with you to make sure your experience with CURIS Consulting is a positive one.